October 3, 2023
Upcoming Training
Fulton County Emergency Management Training Overview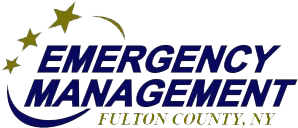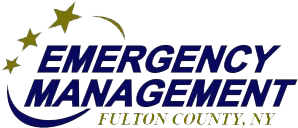 Updated 9/28/23 1100hrs
Pre-Registration is Required for all courses⬀.
When registering please us LMS ( https://LMSPortal-DHSES.ny.gov⬀ ). If you don't yet have an account, click on "Web Forms" in the top right of the screen and complete the "DHSES LMS Portal-New User Access Request Web Form" to obtain an account.
OFPC requires all studies to upload a completed, signed Training Authorization Letter to LMS before they will be enrolled in the class.
If you do not upload a signed letter, you will not be permitted to attend the class.
COURSE

LOCATION

DATES

INSTRUCTOR

PREREQUISITES

REG. STATUS

Fulton Co. Fire Training Center 158 Sun Valley Rd
Gloversville NY 12078

10/3;10/5;10/9;10/10;10/12;10/16;10/17;10/18

Firefighter I or equivalent and students must also be physically capable of wearing SCBA and possess current medical clearance for SCBA use

 

Water Rescue Awareness Level 01-04-0052

Fulton Co. Emergency Management – EOC 231 N Perry St Johnstown, NY 12095

None

Signed Training Authorization Letter is Required

 

Public Safety Wellness, Fitness & Rehab Awareness (PSWFR) 01-03-0025

Fulton Co. Emergency Management – EOC 231 N Perry St Johnstown, NY 12095

None

Signed Training Authorization Letter is Required

 

2021 Blended Learning Basic Exterior Firefighting Operations W/HMFRO 01-05-0103

Online

Stratford Vol Fire Dept 119 Co Hwy 104 Stratford, NY 13470

Orientation on Sunday 10/15/23 0800 Course runs 10/16 thru 12/2.
Skill Sessions will be on Saturdays 0800 On Line Learning at student and instructor discretion

None

Signed Training Authorization Letter is Required

 
For notifications of upcoming training, please like our Facebook Page "Fulton County Emergency Management⬀" or sign up on our APP