How to Apply
Candidates may file applications directly with the agency in which they are looking to receive an appointment (City, School District, etc.) unless it is a position for which a civil service examination is being held.
Most agencies have websites available for you to track positions as they are posted.
Civil Service examinations are held throughout the year for various positions in various agencies under our jurisdiction.
Examination announcements are posted on our website, Facebook, in County buildings, post offices and various other locations. Each announcement has a last filing date in which you must apply to take that particular exam.
Examinations are typically held on Saturday mornings.
After the examination your name is placed on an eligible list based on the score you receive.
Appointing authorities must hire from the top three candidates on that eligible list.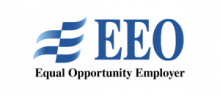 Fulton County is an Equal Opportunity Employer.