The Fulton County Personnel Department is responsible for the civil service administration of all jurisdictions located in Fulton County, including the County, Cities, Towns, Villages, School Districts, Public Libraries and Special Districts.
When these agencies fill civil service positions, applications must be approved by our office. Positions can be filled in many different ways depending on the classification of the title.
Positions may be filled by any candidate who applies
· Laborers
· Custodial Workers
· Food Service Helpers
Positions may be filled by any candidate who meets the minimum qualifications
· Motor Equipment Operators
· Teacher Aides
· Bus Drivers
Positions may be filled by any candidate who is reachable on an eligible list resulting from a civil service exam
· Typists
· Account Clerks
· Social Welfare Examiners or Caseworkers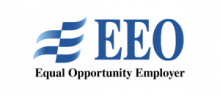 Fulton County is an Equal Opportunity Employer.
How Do I Apply for a Civil Service Position?

Candidates may file applications directly with the agency in which they are looking to receive an appointment (City, School District, etc.) unless it is a position for which a civil service examination is being held.

Most agencies have websites available for you to track positions as they are posted.

Civil Service examinations are held throughout the year for various positions in various agencies under our jurisdiction.

Examination announcements are posted on our website, Facebook, in County buildings, post offices and various other locations. Each announcement has a last filing date in which you must apply to take that particular exam.

Examinations are typically held on Saturday mornings.

After the examination your name is placed on an eligible list based on the score you receive.

Appointing authorities must hire from the top three candidates on that eligible list.
What Benefits are Available?

Fulton County offers a comprehensive benefits plan designed to meet the needs of all our employees:

• Medical insurance
• Dental insurance
• New York State and Local Retirement
• New York State Deferred Compensation
• Short-term and long-term disability coverage
• Flexible spending accounts
• Paid time off
• Paid holidays

The benefits listed above are for County positions only. The benefits package of other agencies varies by municipality.
Why is Fulton County a great place to work?

• Excellent benefits
• Competitive salaries
• New York State Pension
• Diverse job classifications
• Great people
• Team oriented
• Opportunity for advancement
What Jobs and Civil Service Exams are Currently Posted?

Please visit the Employment page to see the available Jobs and Civil Service Exams.
Standard Workday and Retirement Reporting

The current documents are available below: